The CSS meets on the first Thursday of each month (except January) at 7:00 PM
Location
General Meetings are held in Seminar Room A in the Coombs Building, Australian National University, Canberra.

As the Coombs Building main entrance door locks at 7:30 PM, If you arrive late, look for the CSS sign on the door with a phone number to call for us to open the door for you.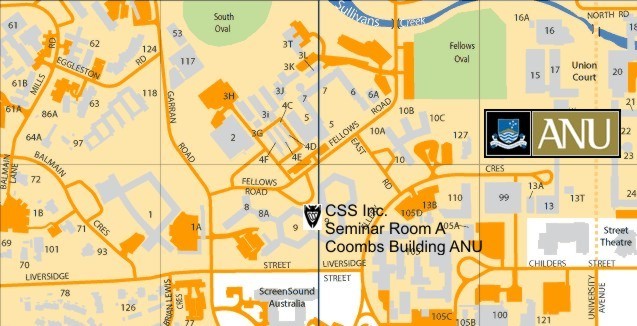 General Meeting Program
Aprox 6:00 PM - Those interested meet at a pre-arranged location for a pre-meeting meal.
7:00 PM - General meeting starts covering Correspondence, General Business, Past Trip Reports, Future Trips etc.
8:00 PM - Break for Tea/Coffee.
8:15 PM - Presentation of the meeting feature.
Commitee Meetings
The CSS committee generally meets on the last Thursday of the month at 6:00 PM

Any CSS member is welcome to visit the committee meeting.